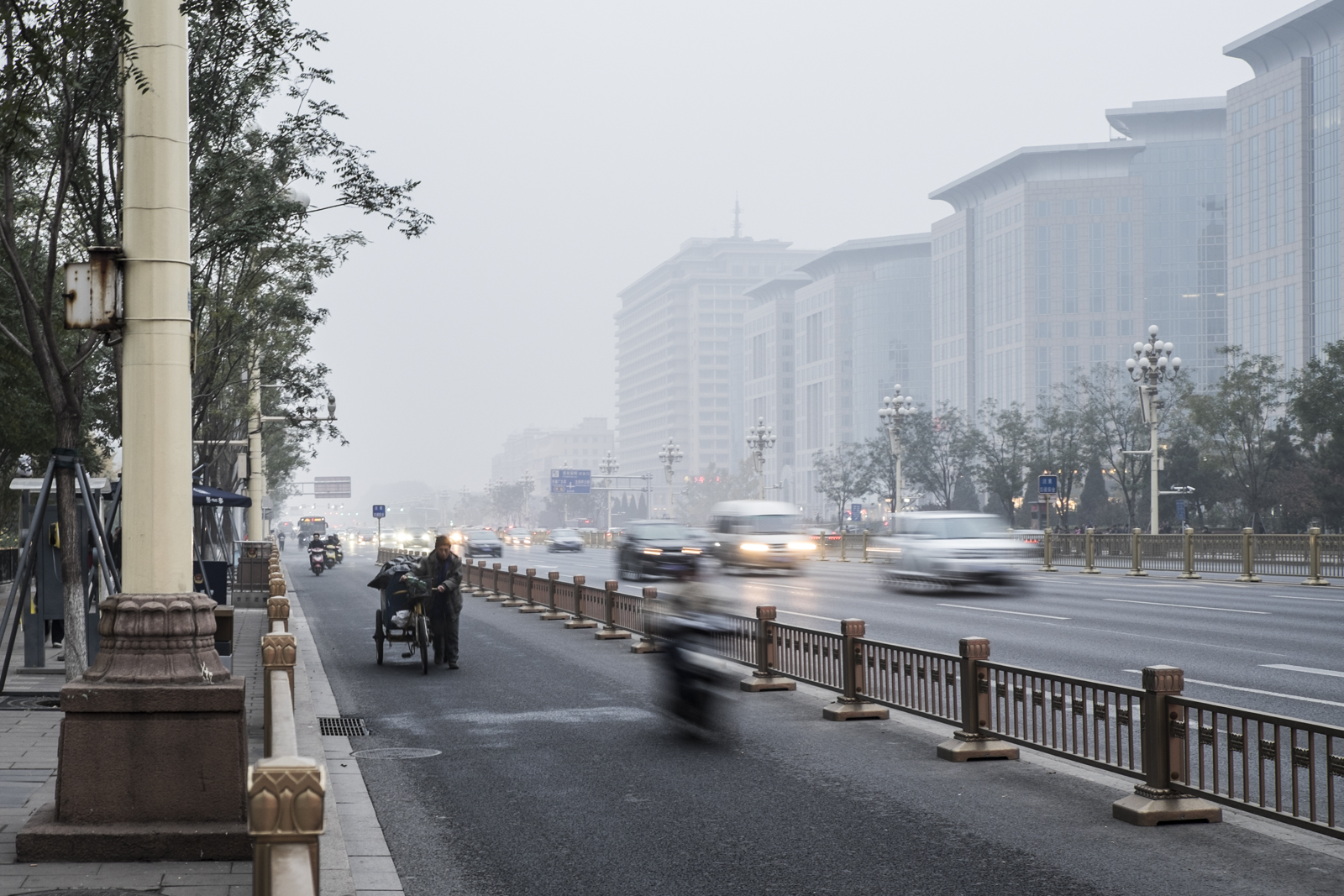 A shy sunrise over Beijing dramatic air pollution in the popular Tiananmen Square.
Airport train in Beijing (PEK), drive into pollution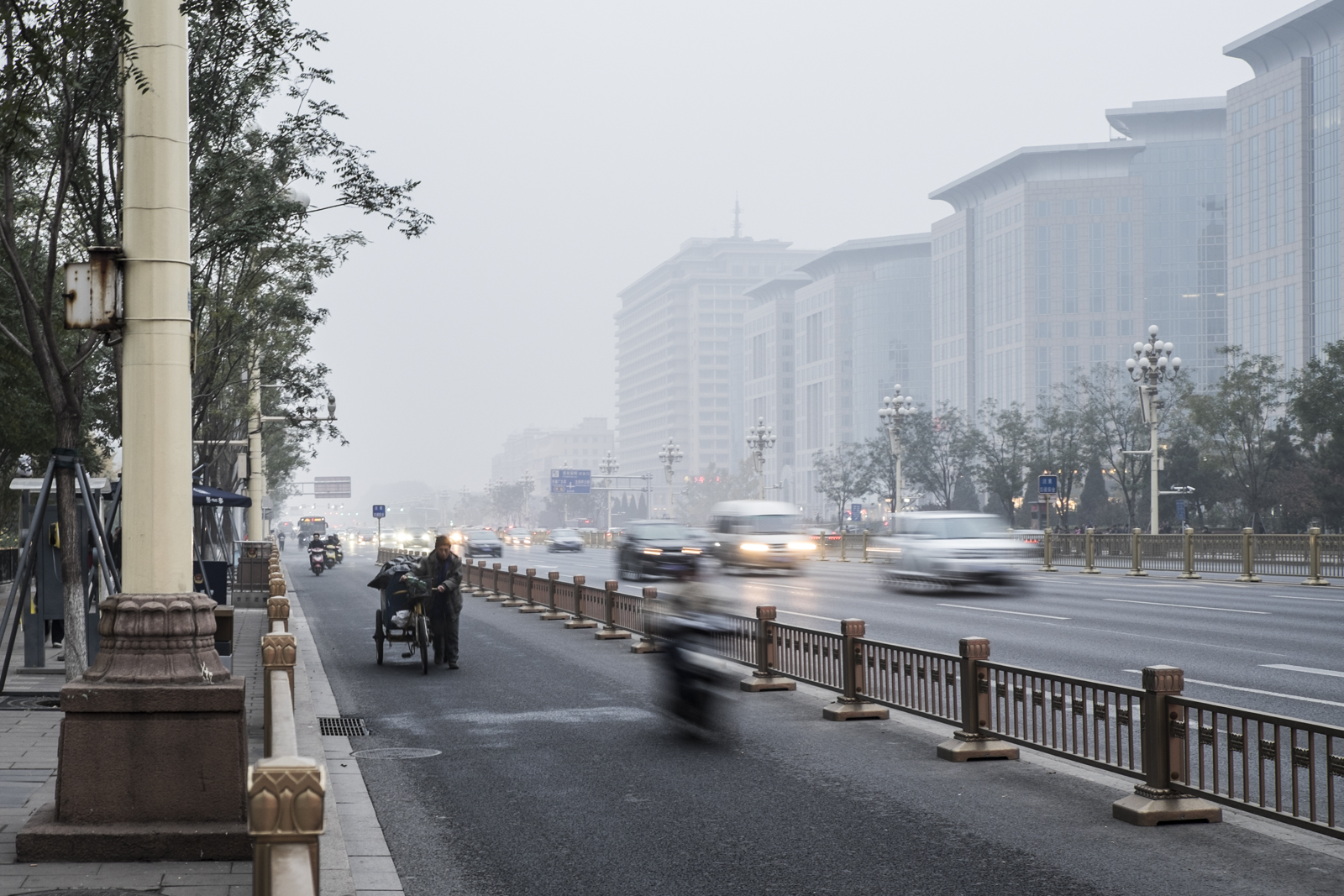 in few months this typical cozy "Hutong" on the southwest of the "temple of heaven" will be replaced by various skyscraper in order to built a new "beehive". Over population, housing, heatings are the main responsible for the GHG emissions. The last month was the worst in Beijing for the air quality indexwww.aqicn.org.
Bishan, Chongqing Area. Pollution view from a bridge in Chongqing the metropolitan aerea host over 30.000.000 people and is the most developed in China nowadays .
Bishan, Chongqing Area. The beehive
You can check the instant air quality on www.aqicn.org or with the app that connected the sensor around the country and inside cities. Over 300 value is considered highly toxic from the #OMS
Situation in Beijing on 1st dec 2015